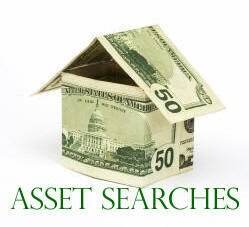 Is It Worth It to Sue?
You've probably heard it said that taking someone to court for collections is like throwing good money after bad. All too often, this is true. In many cases, the reason someone isn't paying up is because they don't have anything to pay. You can't get blood out of a turnip, and no amount of suing that kind of person is going to get you anything. All it will do is cost you a lot of time and money chasing assets that aren't there.
On the other hand, some people do have assets which can be leveraged against them to make them pay up. Knowing how to do an asset search can make all the difference in determining whether a given lawsuit is worth pursuing or not.
There are plenty of asset search companies out there, but none more thorough than Investigative Professionals, LLC. We conduct a thorough asset search, leaving no stones unturned. We determine whether a subject has any real property, including real estate, cars, trucks, boats, aircraft, and more. We find out what income he has and what businesses he owns or has a stake in. When you're considering taking someone to court, you need to know whether that person has sufficient assets which liens could be placed against. If he doesn't own enough of value, it isn't worth the time to pursue a claim.
At Investigative Professionals, LLC, we can also teach you how to do an asset search and to be your own investigator. Many of our clients have cause to conduct multiple asset searches. Being able to bypass the need to hire asset search companies saves them time and money while at the same time giving them a better insight into how the legal process works.
Order an Assets Search
You can choose to "Add a Bank Search'" on the form for $100



Whether you prefer to conduct your own investigations or prefer to have asset search companies handle the ground work for you, Investigative Professionals, LLC, can give you the help you need to conduct thorough asset searches.