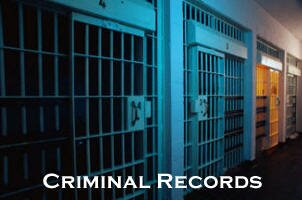 There are many different situations in which you might want to run complete background checks on someone. Perhaps you are looking to hire someone to provide care in your home for a loved one, or you're a business manager hiring a new team for a sensitive project. You may be a lawyer researching information on the other guy, or a property manager who wants to make sure that the new tenant is a good fit for your building. Whatever the case may be, people all over the country have been in need of criminal background checks for employment, for tenant screening, team building, and any number of other reasons.

Here are a few of the things that you can find out with a criminal and civil records report provided by reputable background check services like Investigative Professionals LLC:

Identity Verification – You can verify the identity of a person and confirm that items like date of birth and SSN correctly belong to that individual.

Personal Information – You can find addresses for the individual, including past addresses, the names of the people associated with them, including their spouses and other family members, phone numbers, property ownership, and anyone else who may have used the SSN of this individual in the past.

Civil Records – You can find any evictions, lawsuits, judgments, liens, bankruptcies, and other civil case information in all federal courts and regions.

Criminal Records – With nationwide background checks, you can find criminal records from all over the country. Searches will be conducted of warrants that are outstanding nationally, the federal criminal court systems of every region, the FBI's most wanted list, the sex offender databases of each state, DUI's, and much more. You will also get results from searches of the OFAC database, which lists terrorists and criminals around the world.
Full background checks will delve into the records of an individual for the past seven years. You will get their history within their state of residence covering the entire 7 year period with extensive checks of all county records, police arrest records, probation, and incarceration records. Federal and national information is also provided from searches of federal fugitive files, convicts database, and the department of correction. With such a complete background check, you can be sure that the person you are dealing with is exactly who they claim to be and isn't hiding a dark past.
When you use Investigative Professionals LLC to perform background investigations, you are getting the best service and background checking expertise available. We have been investigating the backgrounds of individuals and businesses since 1996 and can help you get the information that you're looking for. Our investigations even meet the requirements of federal government bid specifications so you know that the information that we provide is as accurate as possible. To learn more or get started with your next background check, give us a call at 1-520-280-6659 to speak with one of our friendly and knowledgeable sales representatives. Not only are we the best, but we can complete many reports within just a few hours of submission!