Employee Background Investigation Includes Employment Verification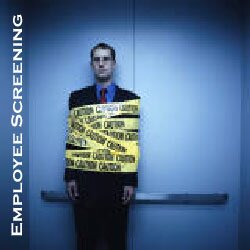 Here's an applicant who meets our company's high standards and appears to be just who we are looking for. BUT, Is the information provided accurate and truthful? Has the applicant omitted important details"?

If you are looking to hire a specialist who could become a member of your staff, or a caregiver for your loved ones, run this Employee Background Check, because this is the most thorough Employee Background Investigation available on the Internet!

An application for a position being offered may contain false or misleading information. In many instances, the applicant for a position looks so right, but how do you know for sure. Conduct a thorough employee screening.

Report Includes |

Sample Employee Report |
Compare Reports |
Sample Credit Report |

Sample Bank Report
Employee Background Check



Investigative Professionals' all-in-one multiple database report returns information on any adult U.S. citizen.

Results of four levels of criminal records searches will include: National Department of Correction database for felons, Statewide and County Criminal Courts database searches - plus Sex Offender database searches.

Civil courts will be searched for suits, bankruptcies, liens, judgments, and evictions. Driving records searches often turn up DUIs and DWIs. Arrests and Warrants, OFAC - The Office of Foreign Assets Control, which lists criminals and terrorists around the world - are searched. Business relationships are often discovered and professional licensing confirmed. We also verify latest employment; highest academic achievements

A credit report is available with a signed release of information. Investigative Professionals offers a variety of consent to release information forms.

We have been conducting thorough background investigations since 1996 for individuals, employers, property owners and managers,
company executives, financial institutions, universities, and law firms.

Investigative Professionals' offers free consultation by phone and by email. All reports are 100% guaranteed and confidential. Reports are often returned within hours.
Employee Background Check