Complete Background Investigation with Criminal Records $95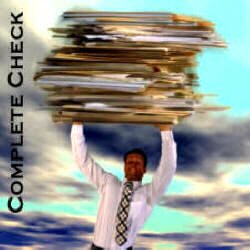 Background investigations are performed for business or personal reasons. This Profile Report provides the essential facts you must know and confirms a person's identity. It includes family members, spouses, and live-ins (other than spouses

The depth and breadth of information returned often makes the difference between success and failure in a variety of situations and relationships.

Our report includes complete national and state-wide criminal courts records searches, plus sexual offender searches. The Office of Foreign Assets Control (OFAC), which lists criminals and terrorists around the world, is also scrutinized.

Report Includes |

Sample Report |
Compare Reports |
Sample Credit Report |

Sample Bank Report
Complete Background Check:



Civil records will be searched for derogatory credit data, like liens, bankruptcies, and judgments. Gain perspective regarding personal assets: properties, homes and automobiles, boats and aircraft.

Investigative Professionals offers free consultation by phone & by email. All reports are 100% guaranteed and confidential. Reports are often returned within hours.

We have been conducting thorough background investigations since 1996 for individuals, employers, property owners and managers,
company executives, financial institutions, universities, and law firms.