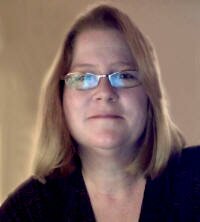 Sonja Atwell, Vice President, Investigative Professionals
Christine Generale has recommended your work
Service Category: Background Investigations
Year hired: 2011
Top Qualities: Great Results. On Time. High Integrity.

Dear Sonja,
I've written this recommendation of your work to share with other LinkedIn users:

"I have worked with Sonja for two years using her company's services for my company's hiring process. She is phenomenal! I often need the info on the person we are considering back very quickly and Sonja is there for us!

"I am not the easiest client to please. She personally let's me know if we need to dig deeper or if the applicant is clear. She gets it right every time. She is on the ball and a pleasure to work with.

"Many background check companies have tried to steal me away, offering cheaper services. I just laugh. They can't compete with Sonja and Investigative Professionals.

"I would recommend her to every person in need of investigative services. I will continue to use her. Anyone is more than welcome to ask me for more info and a reference about Sonja. Great businesses are hard to find so we need to stick together!"

---

From: Sandy Thorson
Company: Speegle Construction Inc.
Subject: Letter of Recommendation
Date: 30 Dec 2011

Investigative Professionals performs very complete and thorough Background Reports on all our managerial candidates. These Reports typically provide confirmation of a good candidate for employment, and point out "red flags" to alert us about a potential problem, which was the case recently.

Our company had already performed our requisite reference checks on a potential candidate - all of which returned lavish accolades of the individual's performance and knowledge. The final step in the hiring process was the completion of a background check with Investigative Professionals. The report from IP alerted us that the individual's degree, could not be confirmed.

This one piece of evidence set off a chain of events we could have never anticipated! In the end, it was discovered that every piece of information and every reference provided by the applicant was fraudulent, but it had all been so immaculately set up, that it appeared! legitimate. If not for IP's report, we would have certainly hired this individual. We are grateful to have a resource such as Investigative Professionals on our team!

Sandy Thorson
Administrative Manager
SPEEGLE CONSTRUCTION, INC.
210 Government Avenue
Niceville, FL 32578
(850) 729-2484
Fax: (850) 729-1993

---

From: Mike Wendt
Company: Celerity Logistics
Subject: Letter of Recommendation
Date: 20 Nov 2011

YOU GUYS ROCK!

Celerity Logistics
Mike Wendt
Human-Resources
972-432-4394 #106

---

From: Dr. Troy Kramer
Subject: Letter of Recommendation
Date: Tue, 15 Mar 2011

Dear Anni Adkins,

I am writing to tell you how satisfied I am with you and your companies professionalism. I am a Doctor by profession, but own quite a bit of real estate. I have been in need of doing background checks in order to find the right tenant, as well as for hiring within the practice.

To date, I was "handling things myself" thinking it was "to expensive" to hire someone to do this for me. I recently placed a tenant that "seemed" was a perfect fit. It turned out, he is a habitual tenant. I would of never known this, if not for your extremely thorough service.

In these Internet times, I think we the public "feel" we can delve deep enough into finding out about people, to make the proper educated decision. I would like you to know that your company proved a testament that "this is a myth".

I researched at least 20 companies before landing on you and your service. Still hesitant, and being on a Sunday, I sent my information and paid the fee. I had hopes to hear back quickly but never expected to have a this thorough history of information that was crucial to me, within 24 hours. By Monday, I was prepared and ready to begin eviction.

I thank you for your services and will (have already) be referring everyone I know to you for their background service needs. You offer the "ounce of prevention" for such a nominal fee, I am happy to tell you, I am a client for life.

Best regards,
Dr. Troy Kramer
Knoxville, Tennessee

---

From: EB
Subject: Excellent First Experience

I wanted to let you know my wife is extremely satisfied with the background check results and for us we will also be using your guys for our tenant screening. Needless to say I am glad I found you.

Regards,
Eric Bernstein

---

From: Jane Thomley
Subject: RE: Profile Report

Your report was the best out of 30 or so companies I used. I forwarded the info to Consumer Reports, where they rate the companies, and the ones they rated were so inferior, incorrect, old and the main thing they do is list neighbors for possible sex offenders. They did not have your name in their data bank (what-ever that means) but I asked to put your company with four star in-depth report at a very good cost and most of all, your site did not have the teasers, for $9.99 you can add (?-whatever service they were pushing) and then you finally get to their mess to get some semblance of a report and it is one duplication after the other. I told them that their top three I had used were so unsatisfactory I asked for my money back, which they did add to reviews they keep.

I hope that is o.k. with you, but after being in our family business and being number 1 in the US, and having my own marketing and consulting firm after we sold our business I learned how important it was to contact organizations and associations and tell them of the excellent services and businesses there are and the importance of combating the perception of people to only report negative ways did nothing to help or motivate businesses to "Raise the Bar" and give the consumer more than they asked for. In my work helping businesses grow there businesses I am passionate about "the tipping points" and what makes consumers use you (presentation) and of course satisfaction.

I know this is all confusing and as I have never had personal service by any of your competition, I just felt like that you were honest and come through the info that was available. I am thrilled with the accuracy and just have to go through and weed out all the old info to see what it reveals.

Sincerely,
Jane Thomley

---

From: BJ Longpre
Subject: Re: Criminal records search
Organization: Wilmington Ear Nose & Throat Associates, P.A.

Thank you so much for all your assistance. It is very helpful. Appreciate your hard work.

BJ

---

From Robert Avery
Subject: Re: Profile Report

Thanks so much for your professionalism and efficiently. That particular position at the Post Office was only temp help/fill in help, so it didn't work out for me anyways. However thank you for all your help and have a bless day.

Robert Avery

---

Subject: Question - Email - HowToInvestigate.com
From: Susan Folkerth, CEO and Principal

Just a comment after speaking with Joe - I was very impressed with your information verbally and on the website. Our firm, Comprehensive Physics Services, Inc., looks forward to doing business with you.

---

Subject: RE: People Finder Report
From: Dan Mercola

Dear Mr. Hoover,
Tried the phone number 2x and get a recording, "Dori and Fred" so looks like I will known soon. Thank you so much for your consistent help.

Yours,
Dan Mercola

Dan Mercola, M.D., Ph.D.
Professor, Pathology and Laboratory Medicine
Director, Translational Cancer Biology

University of California at Irvine
Irvine, CA 92697-4800

Dr Mercola,

I would follow the "brother" lead. Here are three searches we ran for
him. Amazing how having the middle initial narrows things down . . .

---

From: Randal Pocock
Subject: Letter of appreciation

I just want to thank you for your indeed professional and superb customer service in setting up my
account and performing an investigation for me. I will definitely continue to use your service and
recommend your company to my associates and peers. You were responsive and quick in your research,
and your reports are easily understood and thorough.
Again, thank you.

Sincerely,
Randal Pocock
Labor Relations

---

From: Ted Brannan
Subject: Re: Profile Report

Excellent work. After "trying" online services such as NetDetective (a complete rip-off) it is good to actually receive some honest and prompt service. I will be a repeat customer.

Ted Brannan
Analog Design Engineer
515 Courtney Way Suite B
Lafayette, Colorado 80026
http://www.sporian.com

---

From Shirley Anderson, Law offices of Bryan Nelson P.A.
Subject: RE: Profile Report

Thank you for the report. I am very impressed at how thorough it is. I
will review it over the next day or so and email you with any questions.
Thank you for being so quick.

I am fixing to send out an email to everyone in my firm recommending
your services.

Regarding your question about county civil/criminal searches: (Is it 3
counties of my choice?): These are included in the cost of the report.
Answer: Yes, you can choose which counties.

Shirley Anderson
http://bnlawfirm.com/

---

From: Maria Lum
Subject: Re: Profile Report

Thank you so much for this service. You save lives.

I understand from Mr. Gordon's background check that he defaulted on state taxes and had to sell his house in Upland, had an possible domestic violence charge filed (forcible entry) in Escondido, and were there two court cases without convictions? Please explain this section.

His occupation and past residences match up from our conversations at our first meeting.

Seems like he is not dating material!

Thanks again.

Maria

---

I wish I had known about this website sooner. My friend married a man with whom she had had a four year relationship. During this time, she wanted so badly to be married to him, but he refused to be married. He had told her he was married twice before and was, "being careful." I didn't like the guy, I thought he was too demanding of her. During this time, he convinced this woman to sell her house and buy his mother's house, in which he lived. My friend bought the house and asked this man to get an apartment because she didn't approve of "playing house." He told her he could not find an apartment, but the truth is he had it too good there. My friend came home from work and fed him and then mowed the grass and did all of the house and yard work. She told him he would have to leave as she had become very ill. He said, "Do you still want to get married?" My friend married him, I couldn't believe it. With the little investigating I had done, I found out that he was never married before and that he had asked the relative of a neighbor across the street to go out with him. When the woman asked about my friend who was living in the house, he said that she was renting a room from him.

My friend died without knowing all of these lies ... I didn't have the heart to tell her when she was so sick. I saw him take her money while telling her that her checks from work for her disability weren't coming anymore. It made me sick. What is so disgusting is there are probably many more scumbags like him out there. I will keep this website. in my favorite places. Thank you for being so forthcoming with the information ... I just wish I would have had access to it sooner.

Sincerely,
Jean

---

WOW....am I ever impressed with your company's thoroughness and speed. AND.. thank you so very, very much for the extra goodies in the longer report. You are so kind to do this. I hope someone does something equally as unexpected and nice for you in return.

Best regards
Pat C.

---

Joe,

What can I say. Thanks is not enough but I will make it up to you some how. It appears that this is the person. I am going to write and confirm with him that he was attached to the USASA in 1959 and if this is confirmed I will then break the news. Wow !! the whole thing is really surreal.
Thanks again and you WILL be hearing from me very soon. I'll let you know what happens.

Andrew
manager@expozure.com.au
Exposures, Australia
Full Service Private Investigative Firm

---

From: Deepa D
Subject: Profile Report

I'm sorry for the huge delay ...........but I got really tied up with a child custody suit that my husband filed against me as soon as I got here. I was really in a soup in a new place with no knowledge about lawyers and the legal system. However by god's grace I was able to fight my case in court.

Again , thank you so much for all your kind help. You've no idea how indebt I feel towards you for trying to help me when I needed it most.

Regards,
Dee

---

Anni, Joe, Margery and Sonja of Investigative Professionals;

I just want to thank you for your indeed professional and superb customer service in setting up my account and performing an investigation for me. I will definitely continue to use your service and recommend your company to my associates and peers. You were responsive and quick in your research, and your reports are easily understood and thorough.
Again, thank you.

Sincerely,
Randal Pocock
Labor Relations

---

Dear Investigative Professionals staff,

Thank you for your quick response. Yes, I am considering several other options on this and new searches. I hired a private detective and he got me basically the same information, only a little more extensive, but for a whole lot more money. Apparently, private detective agencies use services such as your company and add a percentage to the cost for their customers.

Thank you,
Peter D. M.

---

Thanks.

I've recommend your company to a bunch of friends (they all want to track down ex husbands and such). I had tried another company online, but they actually called her (!) and now, because of that, I've had to do some phone number changing, account changing and stuff like that. Boy, I was pissed. Next month, I'll probably do a search on myself, just to see what I can get. LOL, that'll be interesting...

Ms. D

---

Dear HowtoInvestigate.com,

I'm impressed down to my socks! Incredible results! Please proceed with the search and, if you will, send everything by FAX to the number that I gave you yesterday. Using the subject's name in Fax correspondence is fine, of course, but If I may ask, please do not use the subject's name in e-mail correspondence, since my e-mail may not be totally confidential. Keep up the good work!

Sincerely,
Patricia W.

HI AGAIN, JUST WANTED TO LET YOU KNOW YOUR INFO WAS VERY GOOD. I FOUND HER ON THE FAX YOU SENT TODAY AND SPOKE TO HER MOTHER. THANKS FOR ALL YOUR HELP.

Pat W.

---

Dear Anni Adkins,

As my teenage daughter would say, "You are The Bomb!" That is a great compliment, by the way, well suited to your fantastic work. You have certainly found the subject of my search and the report was fab. I believe the only thing more definitive would be fingerprints! Keep up the good work.

Sincerely,
Deborah B.

---

Just a comment after speaking with Joe - I was very impressed with your information verbally and on the website. Our firm, Comprehensive Physics Services, Inc., looks forward to doing business with you.

Susan Folkerth, CEO and Principal

---

Mr. Hoover,

I don't know if you remember me, but I am the newspaper reporter from North Carolina. Last February you were able to find my long-lost ex-husband/daughter's father. I just wanted to give you an update on what happened. I contacted Jim A - who had re-married and was living in Denver, Colorado. He immediately wanted to see our daughter (who is now 18) but she was not so keen on seeing him at first. Through phone calls, letters and e-mails they gradually became semi-acquainted. But M, our daughter, still resisted the thought of meeting him. At last she decided that it was something she needed to do. He and his wife bought our plane tickets and we flew to Denver last weekend. It was a wonderful reunion and the healing process has begun. It was better than anyone could have imagined and M said she had finally let go of an anger she hadn't even been aware she possessed. His new wife is a wonderful person and she has helped him conquer the many demons that plagued our marriage years ago. So, it has all had a great ending and since you were a part of it - I thought I would let you know. I hope all is going well for you out in Arizona.

Take care,
Barbara A.

---

Best and most comprehensive Website I've visited. The design is exceptional and most worthy of praise. I thought the copy was straightforward and clearly stated. Whoever authored the copy is right on the money. This is an honest impression and I'm not blowing smoke. Excellent by any standard. You may quote me and use my name.

Carlton Weber, Lt. Col., USAF (ret)

---

THANK YOU!!!!!!!!!!!!!!!!!!!!!!!!!!

Irene K.

---

Hello Margery,

Thanks for the outstanding service. There were some new developments in this case this week. On Monday I received a call from a Gloria who claimed to be Curtis' wife. This is fairly consistent with the report that you gave me which shows a Gloria B at his last known Michigan address. However, the Gloria that we found at that address turned out to be an older woman. It has been confirmed that this was Gloria B's mother. (They have the same initials) Curtis does not reside at that address. Also, according to the report there was a civil judgment rendered against Curtis and Gloria B. Curtis completely denies being married and has supplied false addresses and phone numbers. Most likely they were married in Wayne or Macomb county. Hey, the guy on the second page is our man--proceed with the Profile Report.

Thanks Again,
Michael H.

---

Thanks so much....and for that DELAWARE PO!!

I am going to recommend you to others....great search.

Iris

---

Joe, it was nice to talk with you. I want to thank you for a job well
done!

Best regards,
Arlene

---

Thanks for getting back to me. I appreciate the help. I will use your service again if I need it.

Brian & Tammy B

---

Thank you so much...I really appreciate the info...
I will do just what you said....you have been a great help.

Thanks again....
Ms. P.

---

I really learned a lot about searching for my real dad. THANK YOU for the wealth of information you supplied. Would you please let me know which search would be best for me to do? My problem is that my mother is not sure if she is divorced from my real dad and she wants to know so she can marry again. Would you please be so kind as to let me know what to do?

Susan D.


---

Thank you so much for all your assistance. It is very helpful. Appreciate your hard work.

BJ

---

THANK YOU, THANK YOU, THANK YOU!!!!

I think I found what I needed. Good work.

Thanks again.
Maureen K.