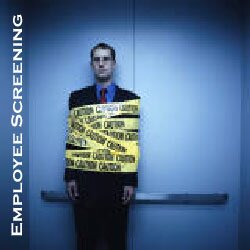 Weeding Out Poor Prospects Can Save Your Company
Whether you're looking for a new CFO or a new cashier, it's important that you hire someone you can trust. With the many limits placed on businesses today regarding who you can or can't hire and why, it can be tough knowing what you can or can't do in screening potential employees. That's one of the many areas in which Investigative Professionals, LLC can help you.
At Investigative Professionals, we know the ins and outs of employment background screening. Most employers have no idea how much information they can legally gather and consider before hiring a prospective employee. We have a wide variety of options available to help you weed out the wrong kinds of employment prospects.
First, for a highly competitive price, we offer complete employment screening background checks. Our professional and friendly investigators can give you a full report on most prospective employees within 24 hours of your contact with us. Our employment screening background checks use a variety of databases and consider a wide swathe of information, providing you with a clear picture of a prospective employees' history. If he or she has had legal problems, criminal activity, credit issues, or other indicators which would throw up a red flag in the hiring process, we will find them for you.
Secondly, if your HR department or the person who handles your hiring prefers to be more hands on, we can provide you with the tools to conduct your own employment screening background checks. More importantly, we can provide you with the training and support to help you know both where to find pertinent information on a potential employee and how to use the information you find in your hiring process.
Whichever option you choose, your company only stands to gain by conducting employment background screening on every prospective employee. By conducting employment screening background checks, you protect yourself from liability by ensuring that a prospective employee is who he claims to be and has the skills (or at least the credentials) that he claims he has. Making sure that people you hire are truly qualified and that their records are clean can save you endless hassle (and a lot of money) in the long run.

Sample Employee Report |
Sample Credit Report |
Compare Reports

Employee Background Check