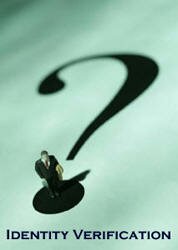 Extensive Background Checks
False Credentials Can Lead to Big Problems
In today's tough economy, everyone is trying to get a leg up on the competition. There just aren't quite enough jobs to go around, and most of us realize that it's "buyer's market" for employers right now. In general, that's a good thing for those of us who are looking to add people. We have a better selection, and that means more likelihood of finding truly qualified candidates to fill our positions.
Unfortunately, some people are less scrupulous than others when it comes to trying to get an advantage in the marketplace. One thing that we're seeing more and more is a tendency to list false credentials on resumes. One recent story on Yahoo! News tells of a man who worked his entire career and retired under the auspices that he held an advanced degree in mechanical engineering (in fact, the man had dropped out of college after about two and a half years). An extensive background check would have rooted this man out during the hiring process.
While that story turned out OK (as far as we know), imagine the potential liability to the company that his deception posed. What if something he had designed had malfunctioned and hurt or killed someone and it was discovered later that he was not qualified for the position he held? The company could have faced huge liability; all for lack of adequate employment background checks.
In another situation in Michigan, a residential treatment facility charged with caring for at risk youth hired a therapist who had prior misconduct violations. While under the agency's employ, she was arrested for involvement with one of the minor clients. The agency did conduct employment background checks, but not the kind of extensive background check one would expect from a company charged with shaping young lives (especially young lives which have already been scarred). An extensive background check could have saved that agency a great deal of embarrassment and legal problems. More importantly, it could have saved a troubled youth from further problems.
We could go on and on about problems caused by employees who had hidden criminal records, who falsified credentials, and other similar issues. Instead, let's just say this: it simply makes sense to conduct thorough employment background checks. An extensive background check on every prospective employee is a necessity in today's marketplace. You want to hire good people. Let us help you by conducting reliable and extensive background checks before you make an offer of employment and put your company or organization at risk.
Extensive Background Check
Employment Application Background Check
Get a signed employment application that includes a "Release of Information Statement." The signed application will grant you the right to access medical, worker's compensation, educational, credit, criminal, police, and court records.
The Application for Employment should ask for at minimum:
Subject's full name, SSN, current address
Addresses, phone numbers past 10 years
Landlords for the past ten years
Employers last three years
References, three, w/addresses, phone numbers
Credit history
Family and relatives; names, addresses, phone numbers
DOB and place of birth
Education
Driver's license number/state issued
Vehicles, property owned
Professional, other license numbers

Sample Extensive Report

|
Compare Reports |
Sample Credit Report
Extensive Background Check



Our all-in-one multiple database search mines all important public and proprietary database sources available. The Report includes: National, county and state criminal and civil records, real property ownership, liens, judgments, and bankruptcies. Business relationships are also revealed. This is a very comprehensive and thoroughgoing report.

This is also an excellent personal records check, which will show you what others, like employers, see when they request a report.

We have been conducting thorough personal history investigations since 1996 for individuals, employers, property owners and managers, company executives, financial institutions, universities, and law firms.

Investigative Professionals' reports are often returned within hours and are 100% guaranteed and confidential. We offer free consultation by phone and by email.



Sample Extensive Report

|
Compare Reports |
Sample Credit Report
Extensive Background Investigation - Databases Searched
Personal Information and Identity Verification
Identity Verification. Important database searches prove or disproves identity; discovers or confirms "identifiers" like DOB, SSN, and addresses.
Identity Verification. Important database searches prove or disprove identity; discovers or confirms "identifiers" like DOB, SSN, and addresses reported on credit applications
Also Know As (aka's). Discover other names associated with subject's Social Security Number (SSN). Search and Verification. Has your subject used other Social Security numbers in the past? This could be a cause for concern.
Others Associated with Subject's SSN
Current and Previous Addresses. Database returns periods of occupancy
Names of Persons at each address subject has resided. May include spouses, family members, roommates, and live-in lovers
Phone Summary
Subject's Residence, Property Owners
Possible Properties Owned by Subject
Possible Associates
Possible Relatives
Possible Neighbors
National Death Index
Credit Header Search
Driver's Record History and Violations.
Note: Driving History Information may include Subject Name & Mailing Address, State of previous DL, Offense Date, Offense Description, Conviction Date, Possible Adjudication, Offense/Court Location. Certain states return no personal data. Other restrictions may apply. Some MVR regulations require permissible purpose. Inquire
Business Associations & Professional Information
Company Name Search
Business Search (Secretary of State Office)
Partnerships & Corporate Affiliations
Professional License
FAA Registrations
Financial Information
Credit Report (Additional Fee - Signed Release Required)
Nationwide Property Ownership Records
Deed Transfers
Motor Vehicles Registered. May also include vehicles owned by others living at the subject's address
Boats Ownership
Aircraft Ownership
Civil Court Records
Judgments
Liens
Bankruptcies - national search by name
Federal Civil and Criminal Courts Search - all federal courts, all regions
Criminal Records
Federal Criminal Courts Search. All Regions, All Courts searched
Sexual Offender Search - State's Databases of Sexual Offenders
Criminal Traffic - DUI's
Nationwide Criminal Record Search (DPS/AOC/DOC)
This report searches multiple criminal record sources which includes federal fugitive files, department of correction, prison parole and release files, national convicts database, probation records, and possibly records from other state agencies.
State search includes subject's entire state of residence. Covers a seven year history, both felony and misdemeanor. You get detailed records including, suspended sentences, dismissals, probation, incarceration records and those involved in pre-trial intervention.
County Criminal Record Search *Note: Some states impose a surcharge - paid by requestor (You will be notified prior to conducting search).
OFAC Database: The Office of Foreign Assets Control, (lists criminals and terrorists around the world).